Atlantic City Casinos Bounce Back in June, Win Totals $241M
Posted on: July 17, 2023, 08:26h. 
Last updated on: July 17, 2023, 08:37h.
Atlantic City casinos in June enjoyed a strong start to the busy summer season, as the nine brick-and-mortar properties combined to win more than $241.5 million.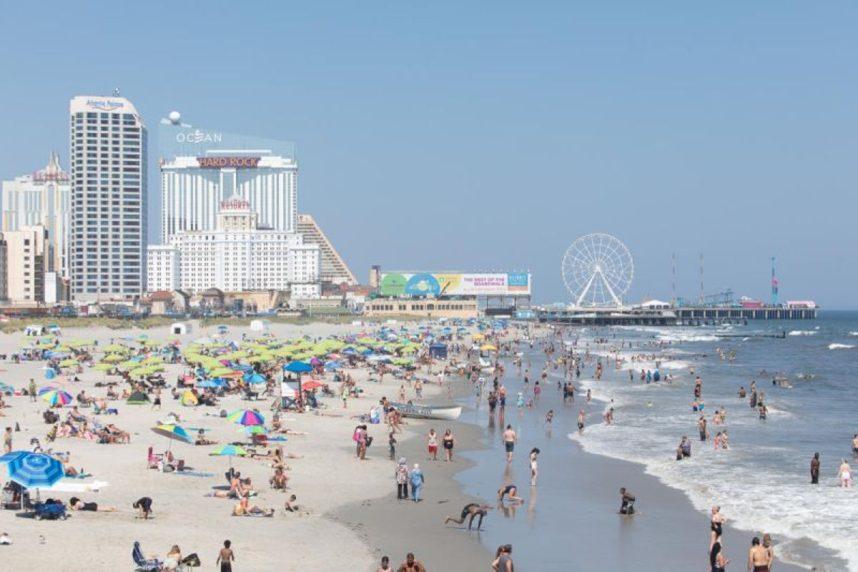 The June win represents a 5% improvement on June 2022 when the same nine casinos won about $229.1 million. June also represented a 6% increase from May.
Slot machines accounted for nearly $183 million of the June win — a 7% year-over-year improvement. Table game win was up about 1% to $58.5 million.
Borgata dominated the retail market with gross gaming revenue (GGR) of $60.5 million. The MGM Resorts property experienced a nearly 12% year-over-year surge. Hard Rock was a distant second at $43.3 million — a 3% decline from June 2022.
June GGR
Borgata — $60.5M
Hard Rock — $43.3M
Ocean — $34.9M
Caesars — $21.4M
Tropicana — $21M
Harrah's — $20.9M
Resorts — $15.2M
Golden Nugget — $11.8M
Bally's — $12.4M
Widespread Gains
The in-person GGR increase in June complemented iGaming's continued growth.
Revenue from online slot machines, table games, and poker rake totaled $149.3 million. That represents a 12% increase, or about $16.1 million, from June 2022 for the internet gaming platforms.
Oddsmakers also fared well in June, as sportsbooks won more than $66.3 million off bettors — a 69% year-over-year jump. Books won over 11% of the $591 million wagered. Sports betting operates online and in-person at the Atlantic City casinos and at the state's three racetrack sportsbooks.
June GGR from all verticals totaled more than $457.2 million — a 14% year-over-year improvement. The haul is the highest for any June in 11 years, and statewide gaming win exceeded $400 million for the fourth consecutive month.
James Plousis, chair of the New Jersey Casino Control Commission, said the industry is beginning to find collaboration between online and in-person operations. He believes Atlantic City casinos are also successfully diversifying the resort town to bring in new visitors.
Atlantic City's casino hotels are building synergy between online and traditional gaming by providing customers the opportunity to enjoy the diverse experiences of a destination resort," Plousis said. "Gains in all three reported areas — casino win, internet gaming win, and sports wagering revenue — demonstrate that online and traditional gaming are a winning combination."
Strong First Half
Through six months of 2023, brick-and-mortar casino win was more than $1.35 billion. That's roughly $45.5 million more than what the nine casinos had won at this time last year.
iGaming continues to close in on legacy gaming. Online casinos won $930.8 million off internet players from January through June. That represents a 14% climb from last year.
Oddsmakers are having an exceptionally strong year, as the $440.8 million won off bettors represents a 43% year-over-year surge. Garden State oddsmakers have taken more than $5.1 billion in bets this year.
New Jersey sportsbooks have benefited this year from the Philadelphia Eagles reaching the Super Bowl in February — and losing — and the Philadelphia 76ers losing in seven games to the Boston Celtics in the NBA Playoffs on the Eastern Conference Semifinals.