Bally's Stock Due For Rebound, But It Might Not Last Long
Posted on: October 30, 2023, 09:50h. 
Last updated on: October 30, 2023, 09:50h.
Following a lengthy slump in which the stock has shed nearly a third of its value over the past month and 53.72% year-to-date, shares of Bally's (NYSE: BALY) could be primed for a relief rally.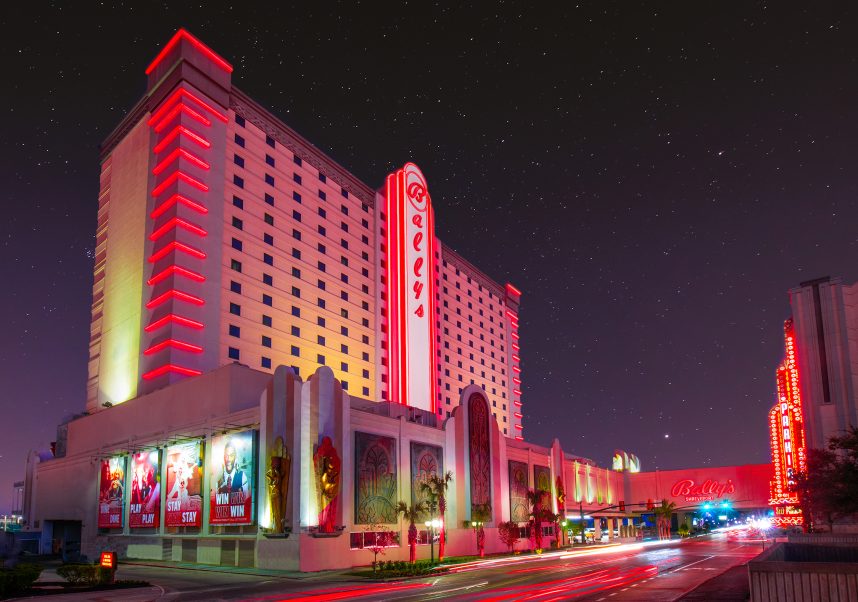 That's the take of Stifel analyst Jeffrey Stantial who issued a new report on the regional casino operator earlier Monday ahead of the company's third-quarter earnings report on Wednesday, Nov. 1. He reiterated a "hold" rating on Bally's while trimming his price target to $10 from $16. Even with that reduction, the new forecast implies upside of 11.4% from today's closing print of $8.87.
Shares appear poised for a potential relief rally following significant underperformance, with potential positive catalysts including bottoming North American Interactive losses, better than feared performance in U.K., cost-cutting optionality & relative margin outperformance in Casinos, and ramping cash flows from the Chicago temporary (casino)," wrote Stantial.
Rhode Island-based Bally's operates 17 gaming venues in 10 states. Those include the operator's namesake property on the Atlantic City Boardwalk and the Tropicana on the Las Vegas Strip.
Medium-Term Outlook Lukewarm for Bally's
While Bally's could meet or even beat Wall Street's earnings and revenue expectations when it delivers third-quarter results, the medium-term outlook for Bally's brick-and-mortar (B&M) casinos could be mixed.
Analysts and investors are already fretting that while Las Vegas continues thriving, some regional casinos markets are experiencing pullbacks as consumers reign in discretionary spending as inflation and interest rates remain elevated.
While the Consumer Price Index (CPI) is declining, it's still at more than double the levels seen at the end of 2020. Relevant to the gaming industry is the point that inflation has acted as a tax, by some estimates trimming US workers' earnings for more than two years.
"Longer-term, we remain cautious given elevated net leverage & planned project capex amidst an uncertain outlook for the consumer & seemingly worsening inflationary pressures, though highlighting significant potential upside should macroeconomic headwinds prove better than feared," added Stantial.
Potential Catalysts for Bally's Stock
With the specter of a "higher for longer" interest rate environment uncomfortably solid and a recession still possible, the near- to medium-term outlook for regional casino equities, including Bally's, is muddled. However, Bally's could offer investors some stock-specific catalysts, including upbeat commentary on its temporary casino in Chicago, which recently came online.
"Regarding the Chicago opening, IL state reported data indicates the property generated ~$7 million of GGR for the abridged September month – anecdotally below investors' expectations, though likely a function of limited marketing prior to the hard launch," observed Stantial. "We expect management to provide commentary on results following the 10/2 hard launch, which should be a better measuring stick for assessing feasibility of BALY's prior $50 million run-rate."
Other possible sparks, though more of the speculative nature, include divestments of lagging assets and more clarity on the operator's efforts to procure a New York City casino license.