Huawei Watch Fit 2 and Band 7 in for review
It's officially summer, which is the time to be active, outside, or inside, and it's the perfect time to get a smart wearable, that can help you keep track of your activities. Monitor several health parameter, track your fitness achievements, be a companion to your phone, and be a fashionable accessory to complement your style.
The Huawei Watch Fit 2 and Huawei Band 7 are the latest pair by the Chinese giant that claims to do all of that and then some. The Watch 2, in this higher-end Elegant Edition, comes with a charger and a double magnetism Milanese strap, priced at €230. But you can also get a model with a leather strap, or a silicone strap for €180 or €140, respectively.
The Huawei Band 7 also has a proprietary magnetic charger and is €55 at the time of writing.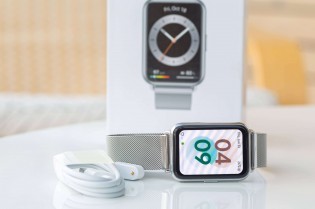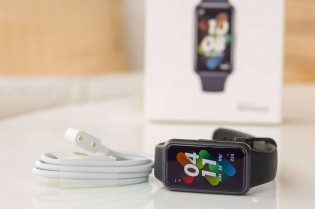 Huawei Watch Fit 2 and Band 7 unboxing
Both bands feature rectangular displays. The Watch Fit 2 is larger at 1.74-inch, and slightly higher-res at 336×480 and 336ppi, while the Band 7 has a 1.47-inch 194×368, 283ppi panel.
Both screens are AMOLED and offer superb viewing angles, contrast, and color. Even better, both smart wearables have an always-on display.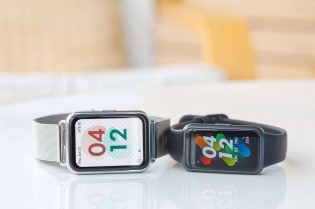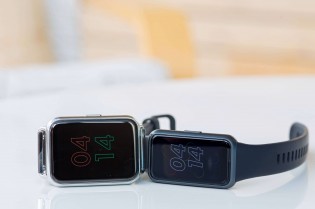 Huawei Watch FIt 2 and Band 7 displays
The Huawei Band 7 can go for longer on a charge – 10 days of heavy use, and up to 14 with moderate stress. The Watch Fit 2 promises 7 days of heavy use and up to 10 with moderate use.
Finally, there's a big difference in the strap material. The Huawei Watch 7 uses a black silicone band with a simple plastic clasp. It's comfortable and does a fine job of keeping the 16g watch on your wrist.
The Huawei Watch Fit 2 is heavier. Depending on the model it can be 26g – Active, and 30g for the Classic and Elegant. The Active comes with silicone straps, the Classic is Leather, and the Elegant is metal with quality magnetic clasps.
Keep in mind that neither the Band 7, nor the Watch Fit 2 uses a standard band attachment. Both use Huawei's proprietary mechanism, but there are plenty of first and third-party bands available.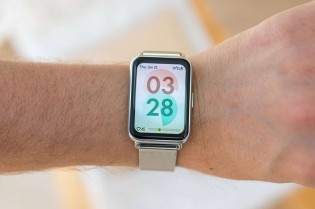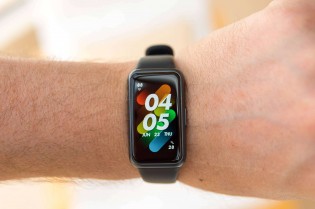 Wearing the Huawei Watch Fit 2 and Band 7
We'll now start testing both the Huawei Watch Fit 2 and Band 7 extensively, so stay tuned for a review of each in a few weeks.