Leon Black Accused of Raping Autistic Down Syndrome Girl
Posted on: July 27, 2023, 10:28h. 
Last updated on: July 27, 2023, 10:43h.
Disgraced private equity tycoon Leon Black, who co-founded Apollo Global Management, which today owns the operating rights to The Venetian Resort in Las Vegas and previously controlled Harrah's Entertainment, has been accused of raping an autistic Down syndrome girl.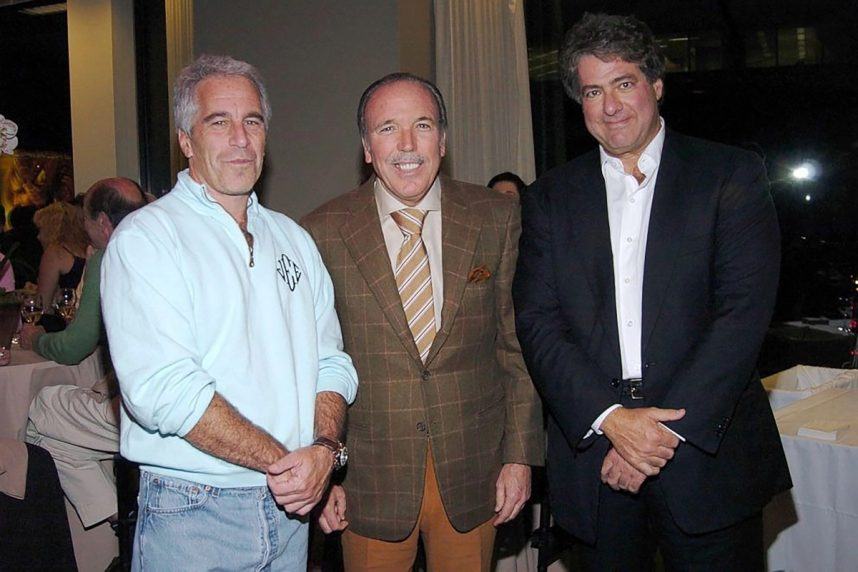 A lawsuit filed this week in the US District Court for Southern New York alleges that Black, 71, raped a 16-year-old girl in 2002 at the Manhattan townhouse of convicted child sex offender and trafficker Jeffrey Epstein.
Attorneys for the plaintiff say their client is today in her late 30s. She was diagnosed with mosaic Down syndrome shortly after being born and today has a "developmental age" of about a 12-year-old child. The federal criminal lawsuit alleges that after she was preparing to give Black a massage at Epstein's townhouse on New York City's Upper East Side, Black forcibly pinned the teenage girl and penetrated her with "adult toys."
Worth an estimated $10.2 billion by Forbes, Black resigned from Apollo in 2021 after reports surfaced that he had paid the late Epstein at least $158 million for "financial services" from 2012 through 2017. Black claimed the money was for an array of financial services, including trust and estate planning and philanthropic endeavors, but he admitted that, in hindsight, dealing with Epstein was "a horrible mistake."
"Knowing all that I have learned in the past two years about Epstein's reprehensible and despicable conduct, I deeply regret having had any involvement with him," Black said.
Rape Denials
Black's attorneys told NBC News that the rape allegations charged this week are "frivolous and sanctionable."
These vicious and defamatory lies, masquerading as allegations, have been intentionally manufactured by the Wigdor law firm as part of the firm's vendetta against Mr. Black for vigorously and successfully defending himself over the past two years," said Black attorney Susan Estrich. "These allegations — about an incident that supposedly took place 20 years ago — are totally made up, entirely uncorroborated, and, as pleaded, squarely violate the statute of limitations."
It isn't the first time that Black has denied rape allegations.
Black successfully convinced a New York state court earlier this year to dismiss rape allegations against him made by accuser Guzel Ganieva. Justice David Cohen said the $9.5 million payment she agreed to take from Black in 2014 through a nondisclosure agreement prevented her from pursuing a legal claim. Cohen found that Ganieva didn't sign the agreement under distress. Ganieva was an adult at the time of the alleged rape.
Black remains fighting another rape allegation brought against him by a woman named Cheri Pierson. She claims to have suffered a "brutal attack" by Black at Epstein's townhouse in 2002. Pierson claims she went to the townhouse under the ruse Epstein told her that Black could help her launch a skincare line she was working on.
She recalls desperately yelling and screaming … she tried to kick. She struggled to free her legs from his vicious grip, but he was too strong," Pierson's lawsuit alleges. Black denies the allegations, Estrich saying the claims are "baseless" and an "abusive conduct and misuse of the courts."
Pierson is also represented by the Wigdor law firm.
Epstein Took Secrets to Grave
Epstein committed suicide inside Manhattan's Metropolitan Correctional Center in August 2019. He was facing numerous federal charges at the time of his death, including the trafficking of minors for the purposes of sex in Florida and New York.
Black earlier this year paid $62.5 million to the US Virgin Islands government to be released from claims related to Epstein. The late sex offender had owned a private island there called Little Saint James where he allegedly organized numerous crimes against underage girls and trafficked women for his friends and clients.