San Francisco Casino Could Rejuvenate Downtown, Says RE Exec
Posted on: August 13, 2023, 06:48h. 
Last updated on: August 13, 2023, 06:48h.
Wracked with problems, including rampant homelessness, departing retailers and public narcotics abuse, downtown San Francisco could be revived with a casino.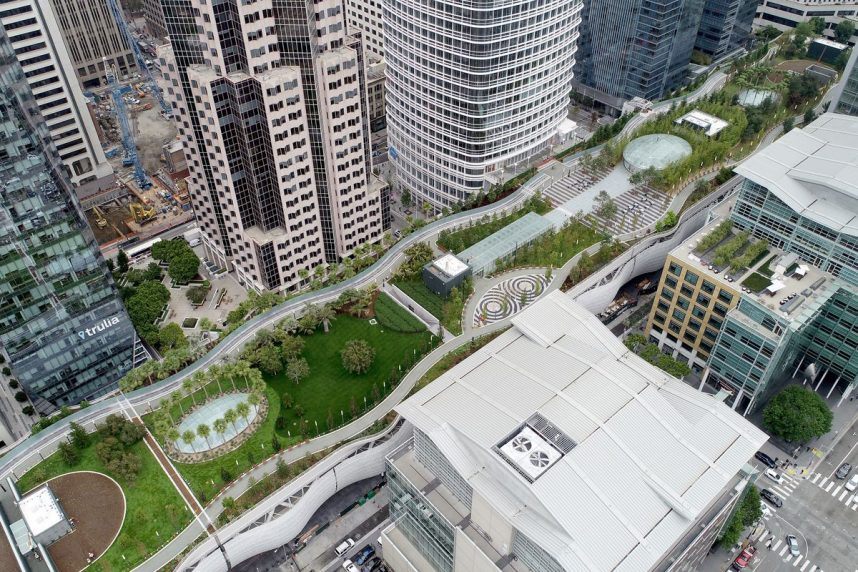 That's the take of Stanford Horn, formerly a high-ranking commercial real estate executive with Coldwell Bank Commercial Real Estate Services and Cushman Wakefield. Horn pitched the idea in a recent op-ed published by The San Francisco Business Times. He has more than 25 years of commercial real estate experience and believes a now empty train station could be the ideal spot for a San Francisco gaming venue.
A modern 4.5 football-field-long asset right in the heart of the city sits ready and waiting to become a giant prosperity machine bringing tens of thousands of people and employees downtown every day, 24 hours a day, 365 days a year," wrote Horn. "Completed five years ago as part of the $2.5 billion Salesforce Transit Center and lying fallow ever since, the STC's train level shell is expected to remain empty until at least 2031, when financing and construction of a tunnel bringing trains may be complete."
He cites the point that much of the construction on the property is already complete, meaning any interested casino operator wouldn't be confronted with significant upfront expenditures.
Issues Abound with San Francisco Casino Idea
On the surface, the idea of a casino hotel in San Francisco has merit. It's one of the largest cities in the US and other, larger cities, such as New York and Chicago, are embracing gaming expansion as an avenue for reviving specific areas and replenishing local and state coffers.
However, California's casino industry is dominated by tribal operators. Those groups hold considerable sway in Golden State politics and would likely balk at any private gaming company entering a marquee California market. The other side of that coin is that the property mentioned by Horn isn't on tribal land, potentially indicating Native American gaming entities don't have rights to run a gaming venue there.
Should the San Francisco casino idea advance — a big "if" at this stage — the best solution could be a California tribe owning the venue and farming out management of it to a Nevada-based operator. That  methodology has been deployed several times in the largest state.
Still, that solution doesn't address San Francisco's nearly 7,800 homeless residents, widespread problems with public defecation and drug use and declining population. The city by the bay experienced population attrition of 7.5% from 2020 through 2022, according to the US Census Bureau.
Additionally, San Francisco's tourism industry isn't all the way back to pre-coronavirus pandemic highs. While the city estimates it will attract 23.9 million visitors this year, that's well below the 26.2 million that flocked there in 2019, according to the San Francisco Travel Association.
Downtown Casinos Always Winning Ideas
In his op-ed, Horns observed "downtown or downtown-adjacent casino projects exist in New Orleans, Chicago, Detroit, Philadelphia, Vancouver, Montreal, and elsewhere."
Still, some experts argue gaming venues in downtown areas aren't all they're cracked up to be with some noting it's a move employed by "loser cities."
Plus, while not extensive, San Francisco has a history of failed casino pitches. In 1988, there was an effort to bring a gaming venue to the infamous Alcatraz prison, but it ultimately fell apart.