Stake.com-Backed Kick to Spend at Least $200 Million Attracting New Creators
Posted on: July 28, 2023, 07:50h. 
Last updated on: July 28, 2023, 08:49h.
The streaming platform wars may be heating up in a big way. A recent tweet by Kick co-founder Ed Craven suggests the Twitch rival will spend hundreds of millions of dollars to dethrone its rival. The ties Kick and Craven share with online gaming platform Stake.com will help.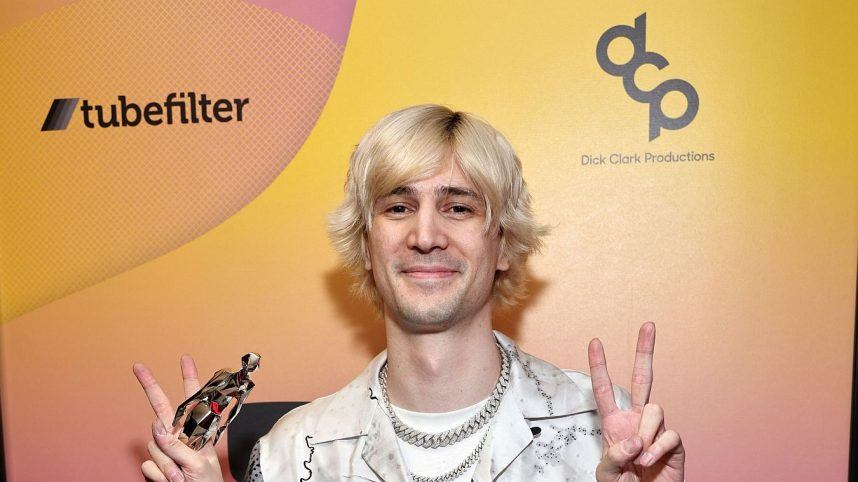 After signing million-dollar deals with streamers like xQc and Amouranth, it seems that Kick plans to continue opening its wallet. This is something the site's co-founder himself has revealed through Twitter, before it became X, where he assures that "the best days of streaming are yet to come."
Craven apparently has big plans in the works to onboard more streaming talent at almost any cost. In the face of increasing global regulations, a tempered approach is advised.
A New Streaming Crown
Craven has been optimistic about Kick and its ability to knock Twitch, hamster races and all, off its pedestal. However, some users don't believe that things are going to turn out so well for the site.
One, despite not being asked for his opinion, recently asserted that it was a mistake to sign xQc on a multimillion-dollar deal because he posted much more content on Twitch. To this, Craven, whose Stake.com is looking at purchasing Rush Street Interactive, hinted at big changes coming to the platform.
Signing xQc for $100 mil was a huge mistake he steams more on twitch than he does on kick

If I was you I'd try to find a loophole in the contract to void it asap

Also start signing smaller/mid size streamers, better to sign 100 steamers for $1 mil each than 1 for $100 mil

— Leafy Headquarters (@LeafyIsHereHQ) July 22, 2023
He revealed that Kick plans to sign contracts of $1 million with 100 people. In addition, it has earmarked another $100K each for 1,000 more contracts.
Kick remains focused on attracting as many creators as possible. For this reason, it has reiterated that it wants to offer fair payments to all streamers who make an effort to create content on the platform.
The strategy could be working, as the numbers continue to increase. Streamscharts.com data shows that the average number of viewers for the week of February 16-23 was 39,558. The average for June 29 to July 6 was 134,654, but has dipped slightly. It's now at about 112,649.
It is also likely that Kick will sign celebrities who haven't yet ventured into streaming or content creation. One of these is NBA great Shaquille O'Neal, who revealed on a Squadcast podcast a few days ago that he wanted to be part of Kick if it paid him enough.
The MVP and Hall of Famer known as Shaq said, "They pay him $50 million just to play video games? … [xQc} is in trouble because I'm about to come after him. So, he just turns the camera on, and people just watch him? … I might have to look into that."
Off to the Races With Alfa Romeo
The Formula 1 Belgian Grand Prix, weather permitting, is coming this weekend and could give Kick another boost in attention. The neon green logo of the platform is already associated with Alfa Romeo's eSports teams through a partnership, and it's now time for the logo to feature at the vehicle manufacturer's presence in Belgium.
Kick will appear on customized livery for the racing team, according to a press release. It will be found on uniforms, as well as the cars.
Of course, all of Kick's momentum can be brought to a halt with a single act, including a kick. Social media livened up recently when a video emerged of Kick streamer Suspendas. In it, he allegedly kicked a cat that jumped onto his bed while he was trying to sleep.
That video has been taken down from Kick, but there are others that are exactly why legislators are stepping in to control streaming platforms. For example, Suspendas allegedly tried to hook up with an underage girl in Nepal in a stream that was posted on the platform. He was later arrested in connection with that effort.
He also allegedly had sex while broadcasting a livestream. Making this incident worse, according to comments in the thread that followed, a minor was in the room at the time.